M e t a   Q u e s t   P r o
Launched October 25, 2022
Lenses, Battery, Ergonomics
Pancake lenses fold light over several times, reducing the optical stack by 40% while showing sharper visuals. A new, curved battery on the back helps make Meta Quest Pro a more balanced and ergonomic headset.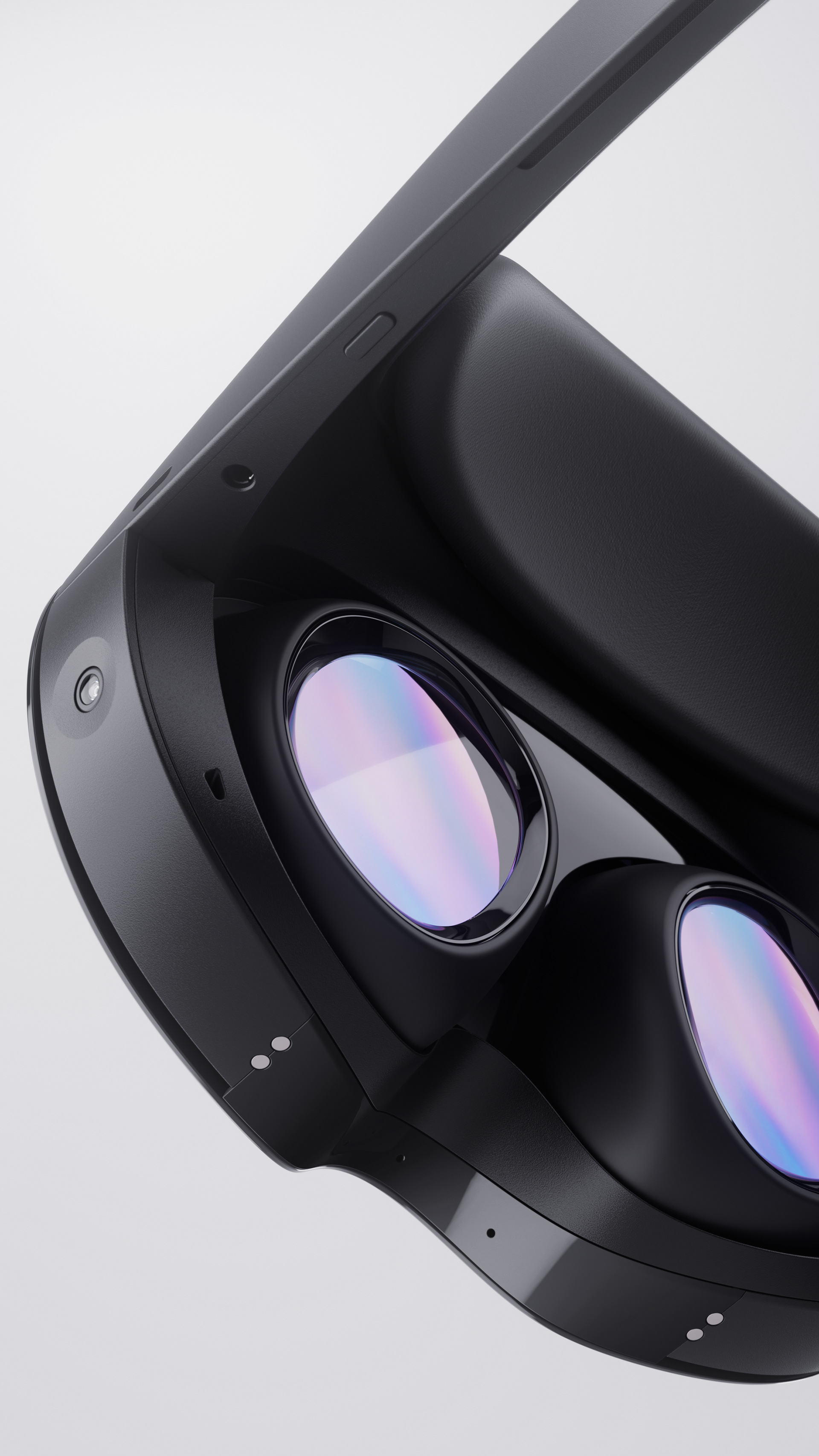 The headset's architecture has a conformable inner strap for stability and comfort. The headset is designed to hug your head for a secure and balanced fit. Touchdown locations were defined by universal human keep-out zones that tended to be sensitive to pressure.
Inside-out Tracking Controllers
Self-tracking controllers to prevent blind spots. Designed to balance on your middle finger for better ergonomics. True haptics, and other incredible fancy stuff. There's a Snapdragon processor in each controller.
Open periphery provides for a better mixed reality experience. If you want to do full immersion, here's a nifty light-blocker.
Quest Pro comes with a dock which charges both the headset and the controllers in an optimized footprint.
Director(s): Peter Bristol, Scott Dallmeyer
Industrial Design: Quintin Morris, Yi-yaun Chen, Mauricio Romano
ID Architect: Brett Christie 
Packaging: Jon Rathbone
CMF: Byung Cho
Surfacing: Stephane Lepage, Peter Newbury
Visualization: Clement Balavoine, Tim Zarki, Yuchia Kao